Meet Our Governors
Please Note:
Pen Portraits of new Governors will be added shortly.
All Governors appointed by Governing Body (Four year Term of Office)
Chris Hilton - Acting Chair of Governors
I have had an extremely successful career in the education sector. I joined Harborne Academy in January 2014 following a role as Principal for the Black Country University Technical College (UTC), Walsall. Prior to this, I spent 10 years as Head Teacher at Kingsmead Technology College, Cannock, an 11-18 year old Trust School with 1,327 students.
Developing my career as an Assistant Head Teacher in a large comprehensive school in Oldham I had responsibility for raising achievement and this has been a continuing thread to my career. I also have expertise in community liaison, curriculum development and pastoral welfare.
I am passionately involved in professional training through the Baker Dearing Trust, SSAT The Schools Network (SSAT), the National College for Teaching and Leadership (NCSL) and the Local Authority; where I is able to pass on my considerable knowledge and experience in school leadership.
Email: chairperson@westhill.staffs.sch.uk
Sara Carter - Parent Governor
I have a six year old son in Year Two who has thrived at West Hill since joining at the inception of the pre-school and it is because of his enthusiasm for school life that I applied to join the Board of Governors a couple of months ago; I felt it was important to support the federation in moving forward with the excellent work they do.

I work in a senior administrative role and feel the skills I use on a daily basis help to support my role as a governor.
Elizabeth Lloyd - Staff Governor for West Hill and Pre-School
I became a governor at West Hill Primary School in September 2015. I work at West Hill as Deputy Head Teacher and EYFS leader. I also have responsibility for the Hednesford Hill 's Federation (Hednesford Nursery School and Rosehill Nursery) Thirst four Learning, Fundamental British Values and Data and Assessment. I have been teaching for 16 years and began working at West Hill in September 2014. I am very proud of West Hill and dedicated to providing the best possible education for all children.
Chloe Pinnington - Co-Opted Governor
Having moved to Hednesford 5 years ago, with two children at West Hill, I was co-opted on to the Governing Board in June 2016, with the aim of sharing some of my skills and knowledge.
I work as an European Process Owner for a global communications solutions and service provider. Bringing skills in the ability to drive change, transformation and auditing. I believe along with my other Governors we can support West Hill on its journey of improvement and educational experience.
The Headteacher and staff at West Hill provide a hugely welcoming and supportive environment for all children and the school has a very open, forward thinking approach. As a Governor, I aim to help direct and support the vision and growth of the school, ensuring "all-round" development and outstanding education for each and every child.
Chloe Hale - Co-Opted Governor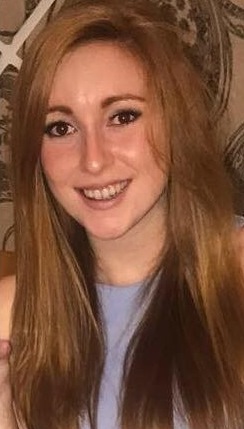 I am
a co-opted governor for West Hill Primary
school. For my day job I work as an outreach manager at Aston University, working with young people (aged 13-19) from disadvantaged areas to encourage them to progress into Higher Education and to support them to reach their potential. I
recently moved into Hednesford and was keen to take on the role of a sShool Governor to take a more active role in my new community. I have loved involvement with West Hill so far!
Tom Truby - Co-Opted Governor
I am delighted and honoured to have the opportunity to be a Governor at West Hill and. As a Hednesford boy born and bred, I have a vested interest in seeing young people in our community succeed and fulfil their potential.
I have many passions in life, two of the biggest being supporting young people and Acting/Performing. I have loved performing since I can remember and after my A Levels, I studied Drama at Aberystwyth University for three years before becoming an Actor for Alton Tower's annual Scarefest. It was around this time my fire for working with young people was lit and after plentiful volunteer work in local primary and secondary schools, I did my teacher training in 2011-2012.
I have been a Teacher of Drama at Kingsmead for six years as of July 2018, fusing both of my passions! I am also the Transition Leader and Year 7 Progress Leader. This has given me the opportunity to work extensively with West Hill and other Primary schools in the local community, leading our Primary Liaison programme, all Transition for students coming up to Kingsmead and being responsible for all of Year 7 and the progress that they make.
In my spare time I have founded and run a local theatre company called 'Split Mask', aiming to create quality local theatre and to give young people the opportunities to develop and hone their talent.
I always say teaching is more than a job, it is a lifestyle but despite this the plain truth is I absolutely love what I do! As cheesy as it sounds, nothing gives me a better feeling than knowing I have made even a small difference for a student.
Away from school and theatre, I love spending time with my family and friends; I have an amazing wife and a little boy called George who keeps me very busy! I am also an avid Manchester United fan.
I very much look forward to supporting West Hill to develop and grow and to help play a part in supporting students become the very best that they can be.
Jenny Cromey
I became a governor at Hednesford Nursery School in April 2018 and have continued on the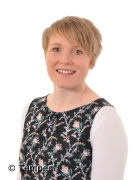 governing body at West Hill since it became a federation with the nursery.
I have been teaching for 8 years and I currently teach at Gorsemoor Primary School, as well as being responsible for student teachers and NQTs.
This is my first governor position and I am excited to learn more about the school and ensure that all children achieve their full potential.